《COXETA》 v2.6 Update Note
《COXETA》 v2.6 Update Note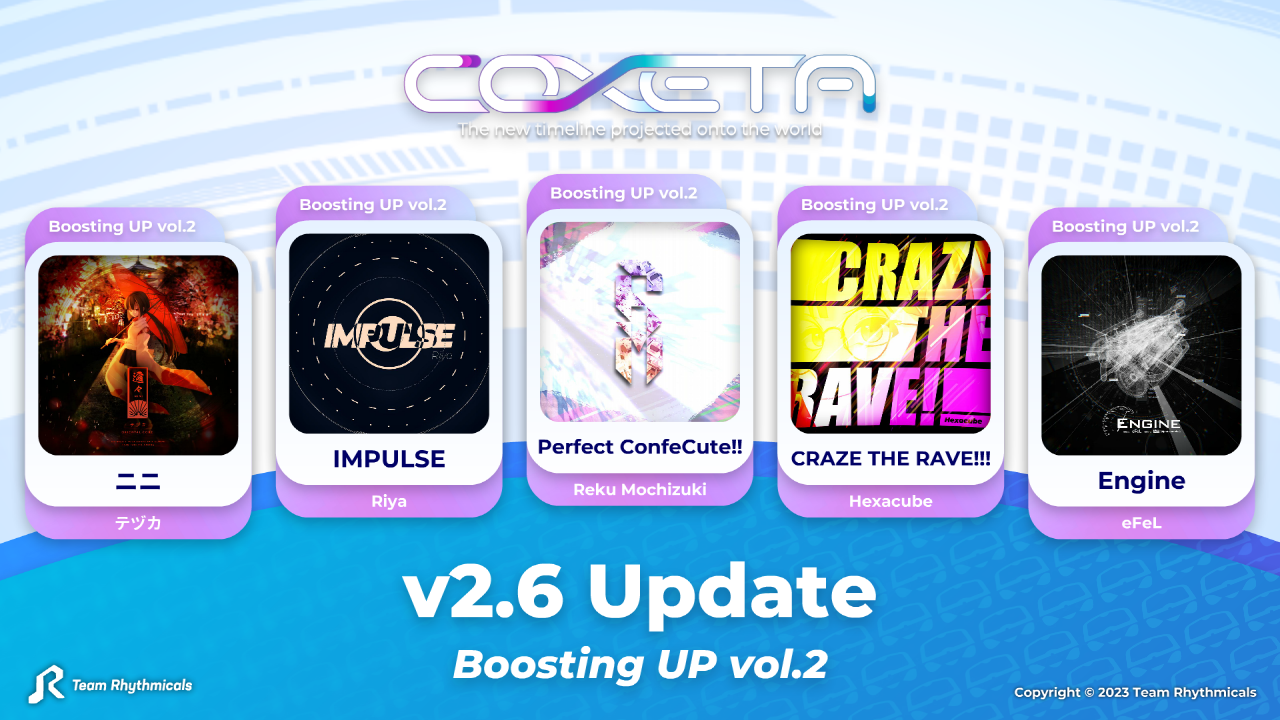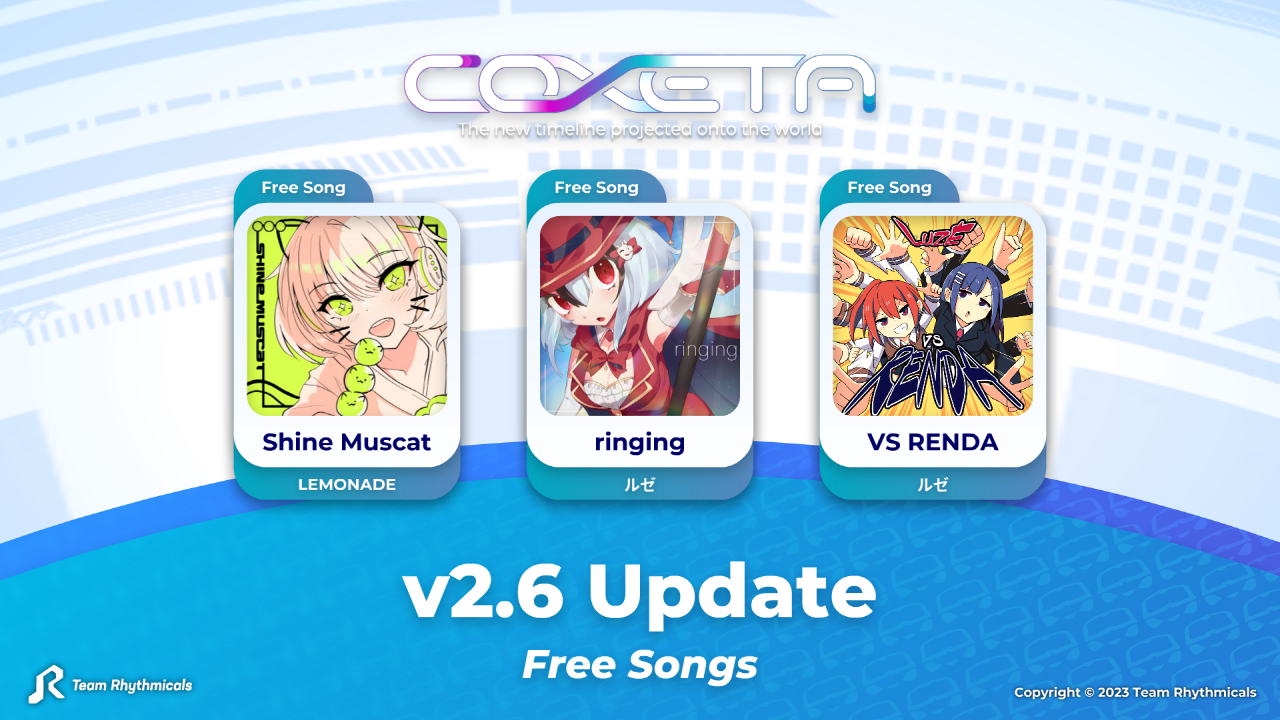 1. New Music
New Music Pack: Boosting UP vol.2. Unlock all the following musics with 50 cores!


ニニ - テヅカ
IMPULSE - Riya
Perfect ConfeCute!! - Reku Mochizuki
CRAZE THE RAVE!!! - Hexacube
Engine - eFeL

The following musics are updated as free songs:


Shine Muscat - LEMONADE
ringing - ルゼ
VS RENDA - ルゼ
2. New System: Café Theta
Café Theta is opening!


Collect Theta-coins or claim special items by watching ads at Café Theta.


What are the Theta-coins?


The coins that can be exchanged with various items in Café Theta
They are rewarded as you watch ads or unlock observation logs.

Café Theta provides Daily and Weekly Ads, which have certain limited amounts in their period.
You may visit Café Theta in the Main Menu after you log in.
Café Theta is not supported in Offline Mode.
3. Changes in the Former Contents
The following patterns are partially or completely renewed:


Chartreuse Green - t+pazolite [ABS]
Dogbite - t+pazolite [ABS]
Freefloat - yusi. [ABS]

Changes in Observation system:


The observation log story will be deleted. They will be provided in another way afterwards.
Theta-coins will be updated as the rewards for unlocking logs.
※ If the logs are already opened, Theta-coins will be automatically given as you update the game.

UI also changes as the system changes.
4. Bug fixes and Miscellaneous

The vanishing effect for Gravity Notes is upgraded.
You may send a password-reset email if you lost your password for your email account.
HARD MODE will not be automatically disabled when you get to the Music Select screen.
Fixed a graphical error when you toggle the [Show FAST / SLOW] option.
Fixed graphical errors of the [Optimized Note Acceleration] option.
The [Optimized Note Acceleration] option will be officially supported.
※ The option will be set as a default for the new players who launch the game for the first time, while there will be no changes in settings for the existing players.