《COXETA》 v2.5 Update Note
《COXETA》 v2.5 Update Note
3RD
ANNIVERSARY SPECIAL!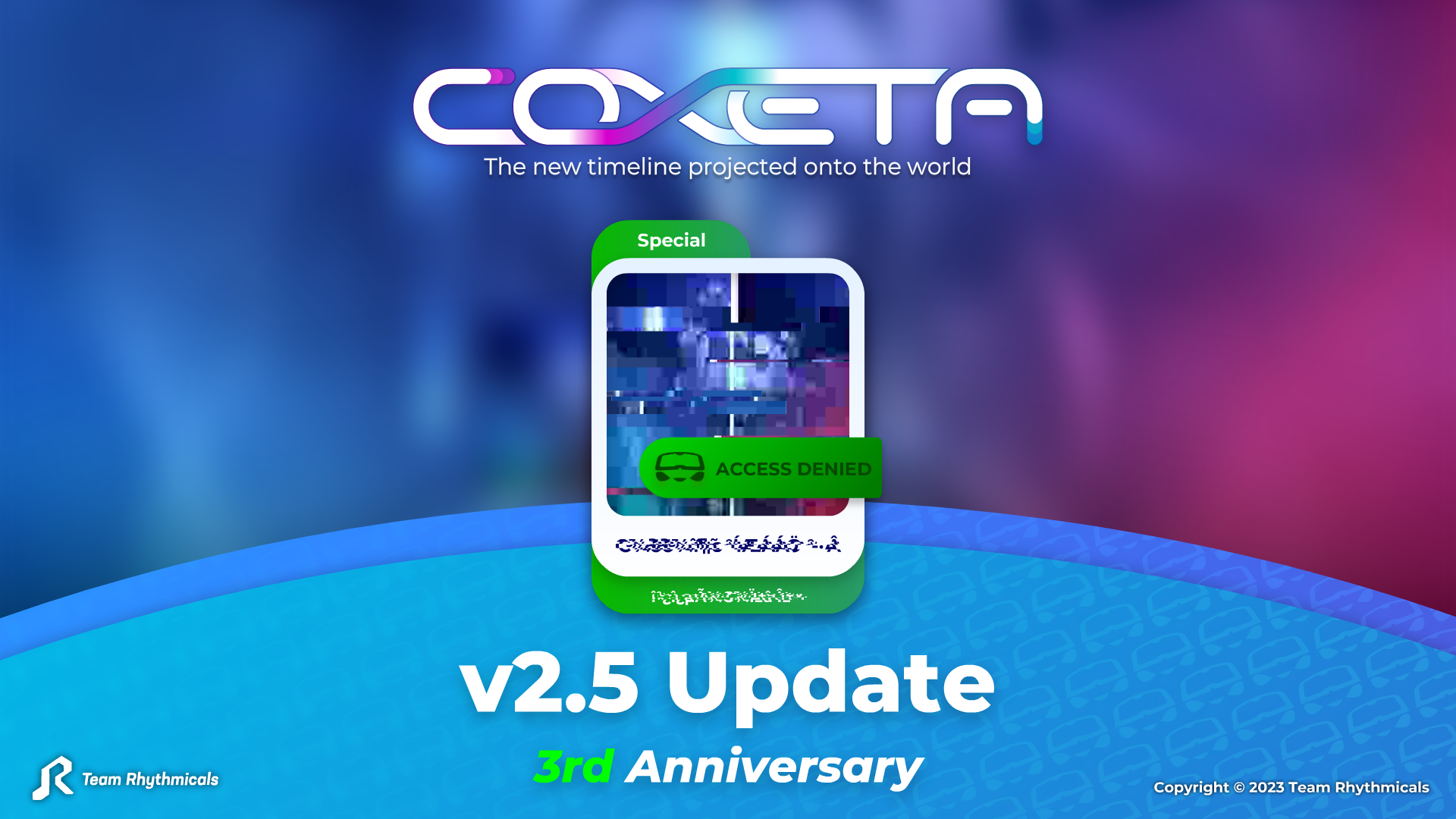 1. New Music
2. New Items for the Survey Event Rewards
New Nameplates

3rd Anniversary Dark (★★★)
3rd Anniversary Light (★★★)

New Title

The Third Year of Observation (★★★)
3. Regarding Events
The rewards for 3rd Anniversary Survey Event will be delivered to the players who submitted their answers.
The Special Sale Event is ongoing! Get 50% discount for the Music Packs!


(Due to the issue regarding Google Play, the Event period will be extended. Please refer here for details.)
4. Changes in the Former Contents
The title of the music [お嬢様のBass House] will be changed to [お嬢様の Bass House], as requested by the artist.