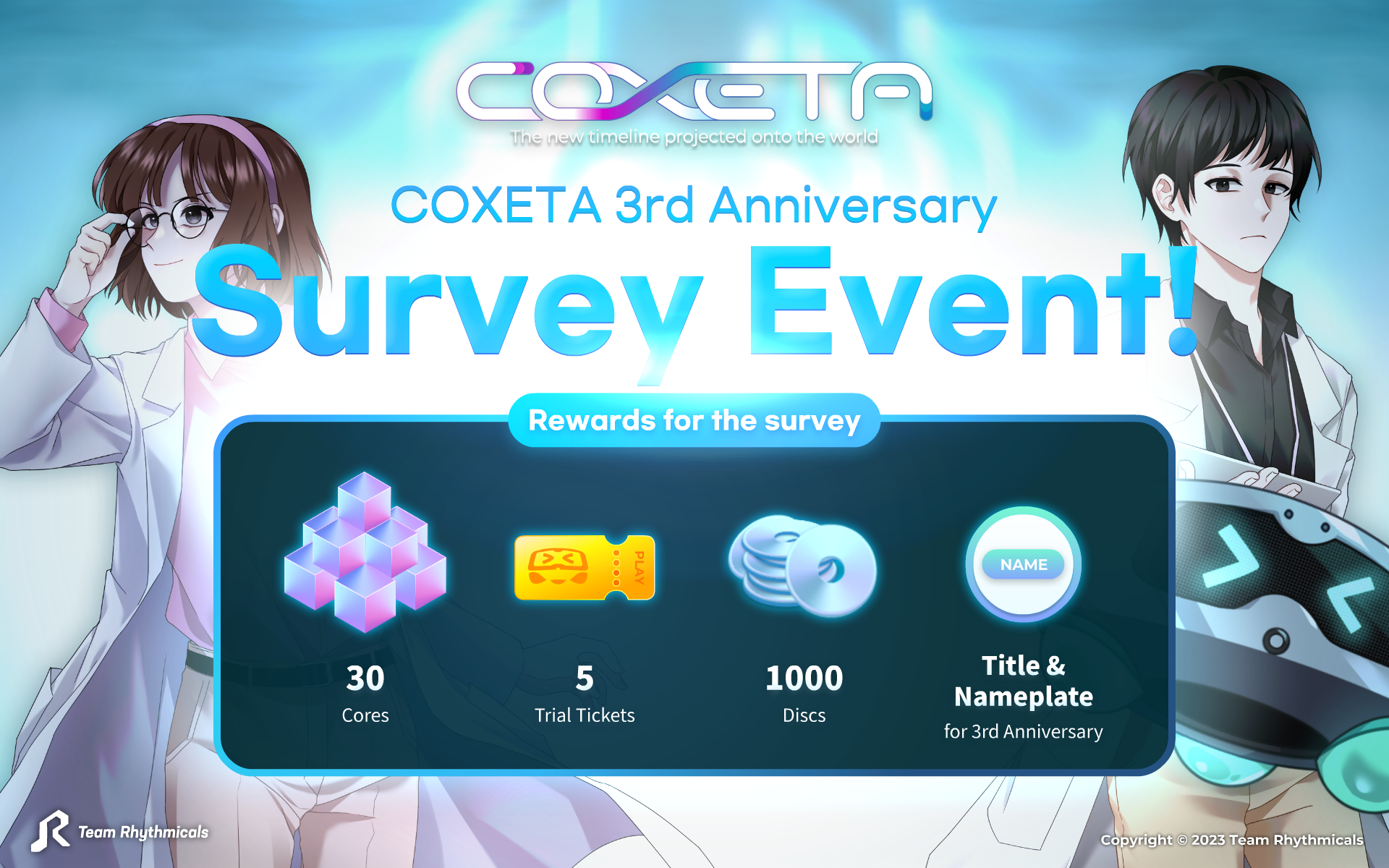 Hello, we are Team Rhythmicals, the developers of COXETA.
COXETA is about to celebrate its third anniversary.
Thank you very much for your support!For the better experiences, we would like to conduct a survey here.
Please feel free to leave us your thoughts and ideas.


We will kindly refer to them for the future development and contents.

Also, don't miss the special rewards we have prepared!


※ Rewards for the survey
- 30 Cores
- 1,000 Discs
- 5 Trial Tickets
- A special Title for 3rd Anniversary
- A special Nameplate for 3rd Anniversary
Thank you.
Click here to go to the survey
※ Available until April 23, 14:59 (UTC)