[Information] New Feature: Trial Tickets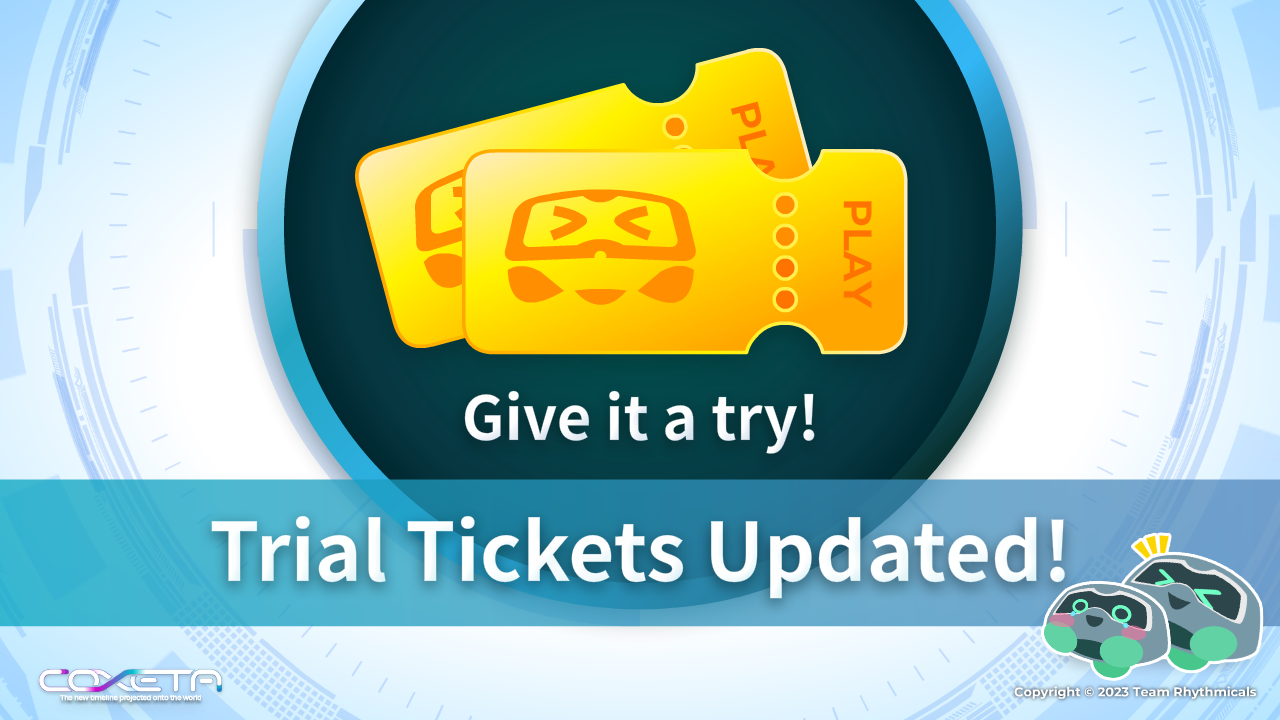 Trial Tickets are newly updated!
You can make a trial play for locked songs by using one ticket.
On trial plays, 'RETRY' will not be available.
You may get certain amount of tickets on creating a new account or reaching certain point of the Story.
There will be various ways to gain tickets in future updates.