《costheta》 v2.2 Update Note
《costheta》 v2.2 Update Note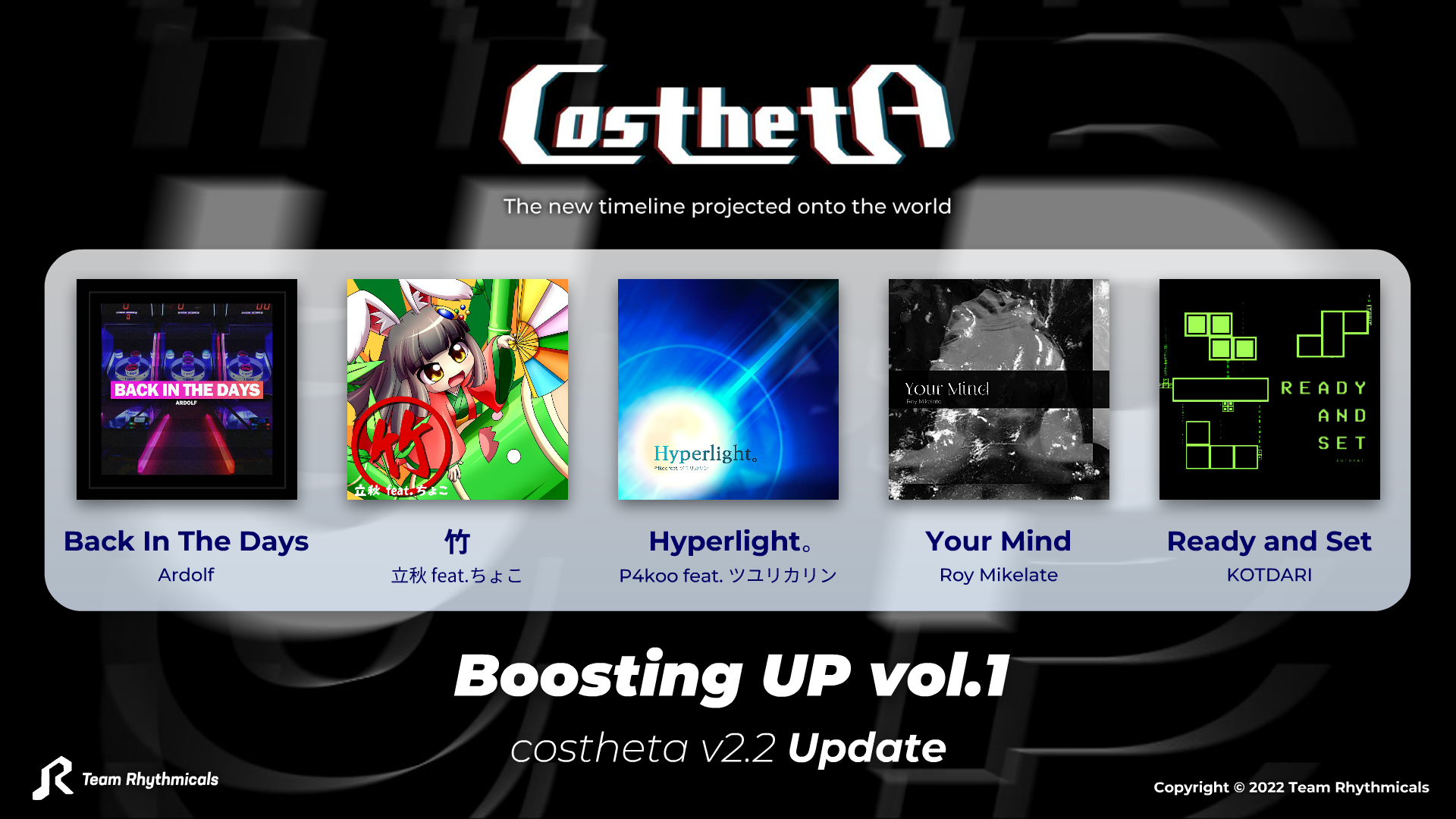 1. New Music Pack
New music pack: Boosting UP vol.1. Unlock all the following musics with 50 cores!


Ready and Set - KOTDARI
竹 - 立秋 feat.ちょこ
Back In The Days - Ardolf
Hyperlight。 - P4koo feat. ツユリカリン
Your Mind - Roy Mikelate
2. Contents renewal
The following patterns are partially or completely renewed:


Kaleidoscope - Croa [ADV / ABS]
Astro Flower - KoKoa [BSC / NOR / ADV]
3. New Login Option
A new login option with a social game service account from each platform is available.


Platform
Google Play
App Store
Login Options
Sign in with Google
Play Games
Sign in with
Game Center
Login with Email
Guest Mode
Guest Mode

* Signing in with Google Play Games or Game Center is not supported on the other platform.

* You may transfer guest data to a new email account.
4. Bug fixes and Miscellaneous
Fixed an issue where combo animation was not properly played in certain situations.
Changed position of the play button to the middle right-hand side in the music select screen.